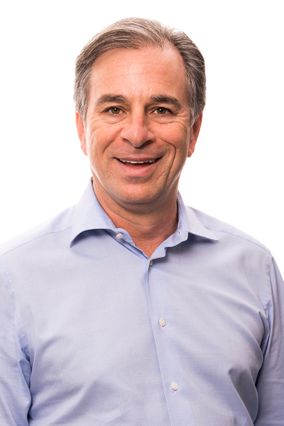 Rick Guttman
Founder & CEO
As the founder & CEO of Dakota Enterprises, Rick has meaningfully grown the organization from one multifamily investment to more than ten market-rate, workforce housing communities, which together, total 1,000+ units across the greater Houston area.
Rick caught the multifamily bug after purchasing his first apartment complex in Houston's East End District in 2006 thanks to a suggestion from his late brother, Michael. While slowly growing his portfolio through acquisitions and rehabilitations, Rick and the Dakota team began investing in and developing market-rate, workforce housing through ground-up construction in 2015, beginning with an East End complex off Wayside Drive. In 2017, the Dakota team completed its second ground-up community in Spring Branch. This was quickly followed by Dakota's impressive Magnolia Park Apartments, along with several new communities to date, Dakota at Bingle, Milwee Street Apartments and Dakota at Shepherd set to lease in Spring 2023.
Prior to becoming a leader in the multifamily industry, Rick successfully owned and operated an auto mechanic business, MyMechanic. Rick successfully sold seven of his eight locations to PepBoys in 2011. He still owns and manages the Kirby location of MyMechanic today.
Rick began his career as a CPA at Deloitte after graduating from University of Texas with a B.S. in Accounting.
Rick is a loving husband to Dorit, a proud father to Jacqueline (Zack), Ahron and Shayna and an elated first-time grandfather to Sonny. He enjoys traveling with his family and can most often be found roaming the streets of Manhattan or exploring Croatia. Rick is a generous and supportive member of his community. He currently serves as Immediate Past President of United Orthodox Synagogue (UOS) after having served as its Treasurer for seven years. He is also the longest-serving member of Robert M. Beren Academy's Executive Board and a past member of the Board of Directors for Jewish Federation of Greater Houston.
Through his work with Dakota Enterprises, Rick makes it a priority to give back to the communities where his properties reside. As such, he and Dakota are advocates and volunteers for many of the East End's most notable organizations and educational institutions, including Community Family Centers, Gallegos Elementary and Latino Arts Now.
Rick is an active member of the Houston Apartment Association, Texas Apartment Association and National Apartment Association and Jewish Federation of Greater Houston's Commercial Real Estate Society.